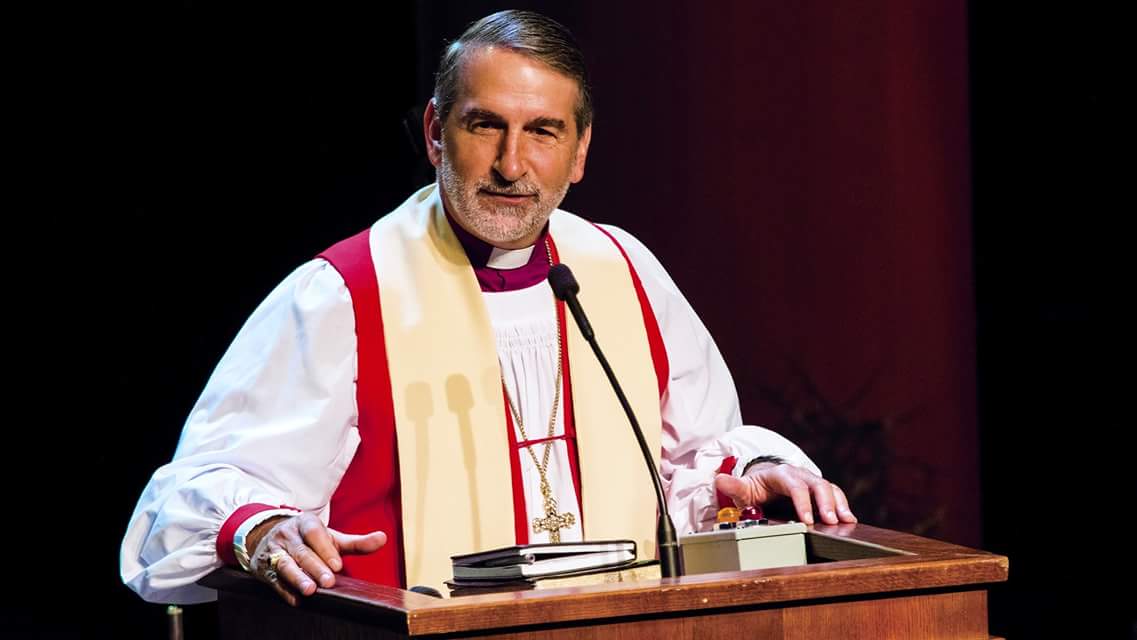 Be Strong & Courageous
MESSAGE SUMMARY:
Be Strong & Courageous (Commencement -- Reformed Episcopal Seminary; Oreland, PA)
We have been equipped, as God told Jeremiah in Jeremiah 29:11-12, for God's purposes in our lives: "For I know the plans I have for you, declares the LORD, plans for welfare and not for evil, to give you a future and a hope. Then you will call upon me and come and pray to me, and I will hear you.". In Joshua 1:9, God commands us to be strong and courageous because He is with us. Also, God gave Joshua truths that would confirm God's support in His command of Joshua: "Have I not commanded you? Be strong and courageous. Do not be frightened, and do not be dismayed, for the LORD your God is with you wherever you go.".
Often the Lord has called or commanded us to do something in His service, but tough decisions for us arise for us when we are not fully committed to obey God; and we fall into disobedience. When we obey God's commands, He steps into lives with support for us to achieve His command. Also, God instructed Joshua, in Joshua 1:6, to be "strong and courageous": "Be strong and courageous, for you shall cause this people to inherit the land that I swore to their fathers to give them.". We must be "strong and courageous" to do the will of God when we are called. Additionally, God commanded Joshua to be committed to the Word of God.
Courage is acting and speaking even though you are afraid. If you follow God's call and seek His will to live and act in His Word, there is no reason to be overcome by fear because "your God is with you wherever you go". After God's grace through Jesus, God is in us through His gift to us of the Holy Spirit. You get strong by exercising the "muscles" of your faith and commitment to God's will and His word – often pushing your "commitment to God" beyond levels you thought possible. Spiritual strength comes from having God with you and in you.
TODAY'S PRAYER: Keeping the Sabbath, Lord, will require a lot of changes in the way I am living life. Teach me, Lord, how to take the next step with this in a way that fits my unique personality and situation. Help me to trust you with all that will remain unfinished and to enjoy my humble place in your very large world. In Jesus' name, amen.    Scazzero, Peter. Emotionally Healthy Spirituality Day by Day (p. 129). Zondervan. Kindle Edition.
TODAY'S AFFIRMATION: I affirm that because of what God has done for me in His Son, Jesus, I AM A CHILD OF GOD. Yet to all who received Him, to those who believed in His Name, He gave the right to become children of God-- children born not of natural descent, nor of human decision or a husband's will, but born of God. (John 1:12f).
SCRIPTURE REFERENCE (ESV): Jeremiah 29:11-12; Joshua 1:9; Joshua 1:6; Joshua 1:7; James 1:22; Hebrews 10:23; Joshua 1:8: 2 Timothy 3:16-17; Matthew 28:16-20. Ephesians 6:10-12. (Click the Bible References, in blue, below to read the full Bible text for these Scripture References.).
A WORD FROM THE LORD WEBSITE: www.AWFTL.org.
WEBSITE LINK TO DR. BEACH'S DAILY DEVOTIONAL – "Daniel's Prayer Was "seeking him {God} by prayer and pleas for mercy with fasting . . . 'O Lord, the great and awesome God . . . we have sinned and done wrong'": https://awordfromthelord.org/devotional/
DONATE TO AWFTL: https://mygiving.secure.force.com/GXDonateNow?id=a0Ui000000DglsqEAB